Return
SIBILLINI MOUNTAINS: Thirty kilometres of mountains reaching 2000 meters, the Sibyl cave, the Gorge of Hell with the Hermitage of S. Leonardo, the Pilato Lake, the Sanctuary of the Ambro Virgin, places with a wild, most beautiful places.
The footpaths in these wonderful mountains offer the opportunity to do trekking, horse riding, to ride the mountain bikes, to fly with hang gliders, you can also try rock or ice climbing.
These mountains have a secret underground life with a lot of spring and mineral water, they have a fabulous life between myth and reality.
On the top of Mont Sibyl (2173m), is said to have lived the famous prophetess known all over the Europe, whose name evokes stories of demons, wizards and fairies.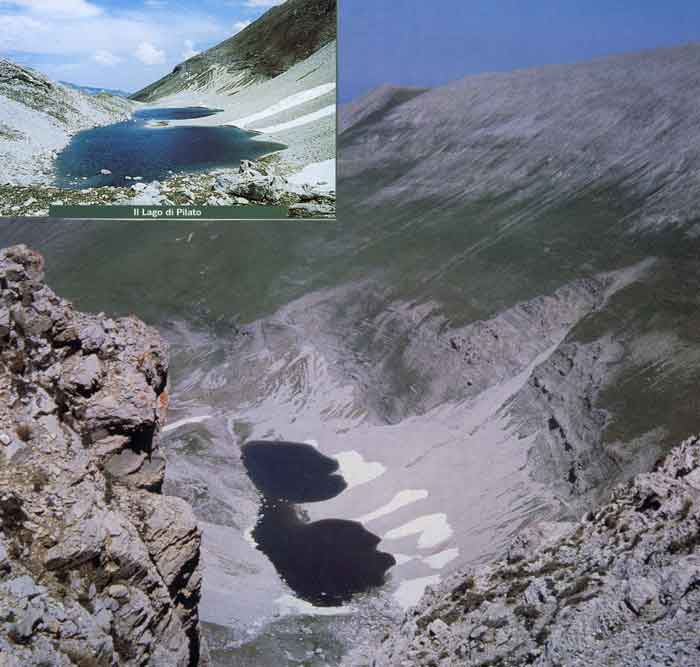 PILATO LAKE: Among the large number of the mountains that are taller then 2000 meters, under the Mont Vettore (2476m), there is the Pilato Lake, the only natural one in the Marche. In this lake a little red shrimp, the rare little chirocefalus Marchesoni, lives.
| | |
| --- | --- |
| | GORGE OF HELL: Not far away from the lake there is the Ravine of Hell, with its precipice dug by the river, with its small waterfalls, its narrow creek which open on the Tenna river, and from here you can go to the Hermitage of S. Leonardo. |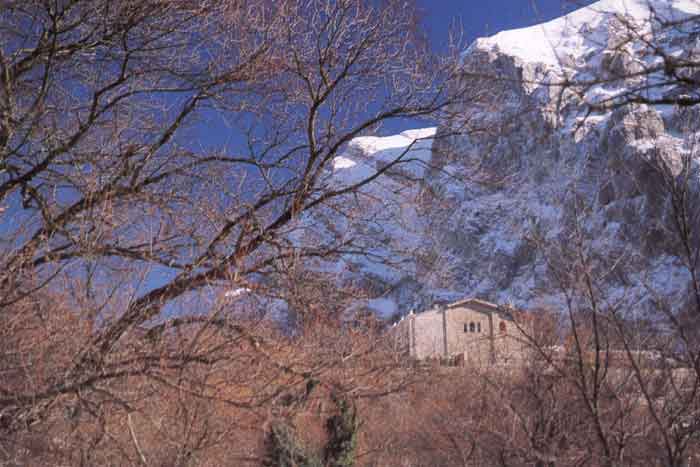 HERMITAGE OF S. LEONARDO: On a cliff of Mont Priora, near to the spring of Tenna river, above the Gorge of Hell, surrounded by beech and oak woods, there is the Hermitage of S. Leonardo at Volubrio. The heroic Cappucin friar Pietro Lavini. He had worked alone for 25 years to rebuild the old priory bringing back its ancient glory.
SANCTUARY OF THE AMBRO VIRGIN: Between the two mountains of Castel Manardo and Priora, where the river Ambro, tributary to the river Tenna, flows, was built the Sanctuary of the Ambro Virgin. Behind the back of the monastery there is a narrow icy gorge, near to a wide glade, the perfect place for a rest or a pic-nic.